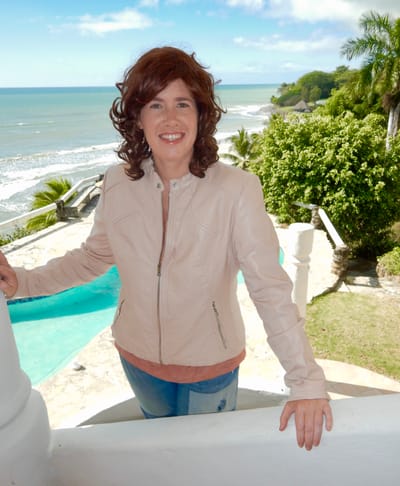 BRITAIN FAIRLY—Chooser of Life. Lover of Jesus. Daughter. Sister. Mum. Friend. Medically Minded. Ministry Inclined. Cheeky and Redeemed. As a freckled redhead residing with my grown-ish kids in a tropical country, having been raised on English and fog, not Spanish and sunshine, I should own stock in a sun cream company and foreign language app!
Whilst I don't surf, I do passionately pray on the beach every chance I get for the boldness to love people like Christ loves me. I intend to pour Jesus' grace over every person I meet, especially teens! As a trauma survivor, myself, and inspired by a 'once upon a time counsellor extraordinaire' in my teen years, I followed the Holy Spirit's prompting to pursue my grad/master's and postgrad/doctoral studies in crisis and trauma counselling. I specialise in holistic, whole person healing and recovery for teen survivors of sexual trauma. I am especially enthused by the beauty of group dynamics and marvel at the incredible insight, hope, and strength survivors share with one another when they finally realise their intrinsic worth in Christ!
I am delighted to serve underprivileged new mums and babies in a developing country, and am passionate about candidly discussing teen topics such as fluttery first love, relationships, interpersonal communication, intimacy, pre-marital sex, unexpected pregnancy, life, abortion, abuse, adoption, teen parenthood, and ultimately God's beautiful plan for sexuality in our lives. Just for the record—I absolutely believe EVERYTHING is relentlessly redeemable!
Please join me in getting to know Bridget Jamieson and her peers in the land of the Kiwis as she navigates a world of pressure and privilege, mess and miracles, relentless redemption and astounding grace.